Meet the Doctor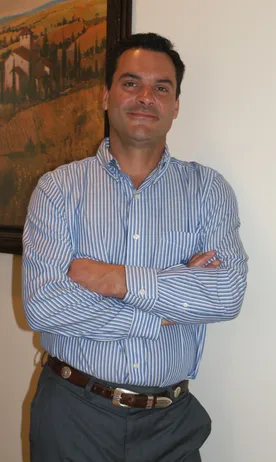 Dr. Steve Andreano
Chiropractor
Dr. Steve Andreano attended undergraduate school at Keene State College in New Hampshire. He received a Bachelor of Science Degree in Human Biology and a Doctorate in Chiropractic from The National College of Chiropractic in Lombard, Illinois. He has been treating families in the Barrington area since 1999.
Dr. Andreano commonly treats conditions such as neck and back pain, numbness or tingling in the legs and other musculoskeletal issues. But he does not stop there! Dr. A also treats health concerns such as migraines, allergies, irritable bowel syndrome, diabetes, fertility and hormone issues, skin issues, and energy and weight concerns. His gentle chiropractic technique is complemented by the many holistic therapies he brings to his practice, including Acupuncture, Applied Kinesiology, Contact Reflex Analysis, Autonomic Response Technique, and Neuro Emotional Technique. His objective in using complementary therapies in conjunction with chiropractic is to eliminate the root cause of a body's dysfunction by resolving chemical and structural imbalances. His expertise in clinical nutrition led him to become a key lecturer for Standard Process, a pioneer in whole food dietary supplements, and he emphasizes the use of whole food nutrition for better health in his practice.
Dr. Andreano is a parent of two boys, Joey and Matthew Andreano. He loves to cook, golf and spend time with his family. Dr. Andreano gives back to the community by raising money and gifts for the local area food pantry and also for underprivileged special needs children in the form of an annual coat drive at DeLacey Family Education Center.
Dr. Andreano is ready to welcome you and your family to a healthy and empowering way of life!
---
Meet the Staff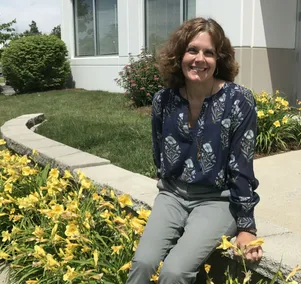 Debi
Office Manager
---

Lori
Chiropractic Assistant
---
Joey
Chiropractic Assistant & Marketing Representative

---

How Are We Different

Doctor Steve Andreano of Andreano Chiropractic takes an unusual and effective approach to the field of medicine. With an intuitive, holistic perspective Dr. A (as his patients fondly refer to him) has been trained not only in the art of providing comfort to patients suffering from symptoms associated with a myriad of chronic health conditions, but, more importantly, in identifying and treating the very root cause of those issues.

Dr. A's office is often the "last stop" on a long and painful road to the search for treatment. After finding no answers from even the most highly acclaimed medical centers throughout the country, patients have come to Dr. Andreano only to find relief from chronic illnesses and debilitating pain. "I was chasing my health… and exhausted doing so. With Dr. A, I felt such relief. He got me right away, and figured out the underlying root cause of my symptoms. I followed his treatment plan, made the changes he suggested, and my symptoms were eliminated. It was that simple!"
One has only to look at the multitude of patient reviews testifying to Dr. Andreano's gift for diagnosing and treating anything from neck and back pain to diabetes. Says one of his staff members, "I've never seen a doctor offer so much hope to patients. Dr. A believes they can get better… and they do. He is the best kept secret around."
Dr. A's colleagues and patients regard him as an artist in healing and wellness, his work equal parts creative and analytical. Supported by a team of dedicated staff members who openly welcome new and familiar patients to the office, Andreano Chiropractic has become a haven for healing in the Barrington community. Using chiropractic treatment and specialized holistic therapies including Acupuncture, Contact Reflex Analysis, Food & Environmental Sensitivity Testing, Clinical Nutrition, Applied Kinesiology and Muscle Testing the focus at Andreano Chiropractic is providing patients with long-term solutions to maintain a healthy, balanced lifestyle. "Dr. A's philosophy is to let the body heal itself naturally… he just provides the body the tools it needs to do so."
"My goal is to give the body every opportunity to function optimally. I'm not fixing anything; I'm allowing the body to heal itself." - Dr. Andreano

---
Conditions We Treat
Most people certainly think to go to a chiropractor for back and neck pain, but often do not consider seeing one for auto-immune disease, various health conditions/symptoms, or even the common cold. Dr. Andreano can help with musculoskeletal conditions, but also with so much more. Realizing the holistic connection of the body and how each component interacts with the other, he is able to look at the body as a whole and help to determine the root cause of a problem with the goal being to solve it permanently. Because of this, many patients consider Dr. Andreano their primary care physician. Below is a list of some of the conditions he treats (but not limited to):
- Low Back Pain
- Neck Pain
- Infertility

- Carpal Tunnel Syndrome
- Tendinitis
- Migraines and Headaches
- Skin Conditions
- Digestive Issues/IBS
- Food Sensitivities

- Arthritis
- Immune Disorders
- PMS and Hormonal Issues
- Newborn Colic
- Chronic Constipation
- Sleepless Nights
- Neuropathy
- Diabetes
- Thyroid Issues
- Adrenal Dysfunction
- Chronic Fatigue
- Heart Disease
- Chronic Cough
- Menopausal Symptoms
- Gallbladder Dysfunction
---
Schedule An Appointment Today!
Don't let back pain be a pain in the neck, experience Dr. A's holistic chiropractic care and its numerous benefits for yourself now! Click here to set an appointment with Andreano Chiropractic today and begin the best part of your journey on the road to wellness.