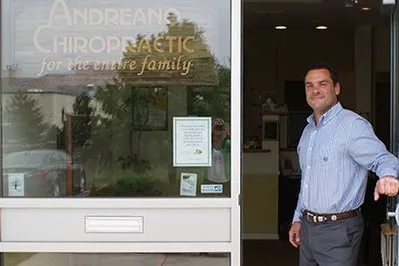 Doctor Steve Andreano of Andreano Chiropractic takes an unusual and effective approach to the field of medicine. With an intuitive, holistic perspective Dr. A (as his patients fondly refer to him) has been trained not only in the art of providing comfort to patients suffering from symptoms associated with a myriad of chronic health conditions, but, more importantly, in identifying and treating the very root cause of those issues.
Dr. A's office is often the "last stop" on a long and painful road to the search for treatment. After finding no answers from even the most highly acclaimed medical centers throughout the country, patients have come to Dr. Andreano only to find relief from chronic illnesses and debilitating pain. "I was chasing my health… and exhausted doing so. With Dr. A, I felt such relief. He got me right away, and figured out the underlying root cause of my symptoms. I followed his treatment plan, made the changes he suggested, and my symptoms were eliminated. It was that simple!"
One has only to look at the multitude of patient reviews testifying to Dr. Andreano's gift for diagnosing and treating anything from neck and back pain to diabetes. According to one of his staff members, "I've never seen a doctor offer so much hope to patients. Dr. A believes they can get better… and they do. He is the best kept secret around."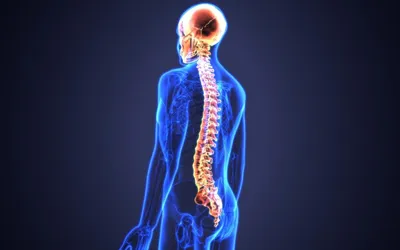 Dr. A's colleagues and patients regard him as an artist in healing and wellness, his work equal parts creative and analytical. Supported by a team of dedicated staff members who openly welcome new and familiar patients to the office, Andreano Chiropractic has become a haven for healing in the Barrington community. Using chiropractic treatment and specialized holistic therapies including Acupuncture, Contact Reflex Analysis, Food & Environmental Sensitivity Testing, Clinical Nutrition, Applied Kinesiology and Muscle Testing the focus at Andreano Chiropractic is providing patients with long-term solutions to maintain a healthy, balanced lifestyle. "Dr. A's philosophy is to let the body heal itself naturally… he just provides the body the tools it needs to do so."
"My goal is to give the body every opportunity to function optimally. I'm not fixing anything; I'm allowing the body to heal itself." - Dr. Andreano


Schedule An Appointment Today!
Experience our outstanding holistic care for yourself! Click here to set an appointment with Andreano Chiropractic today and begin the best part of your journey on the road to wellness.