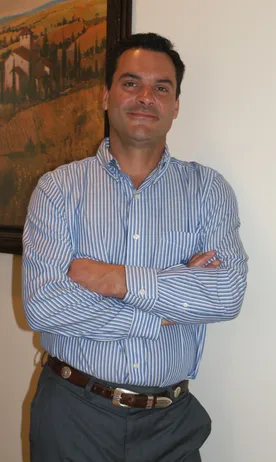 Dr. Steve Andreano
Chiropractor
Dr. Steve Andreano attended undergraduate school at Keene State College in New Hampshire. He received a Bachelor of Science Degree in Human Biology and a Doctorate in Chiropractic from The National College of Chiropractic in Lombard, Illinois. He has been treating families in the Barrington area since 1999.
Dr. Andreano commonly treats conditions such as neck and back pain, numbness or tingling in the legs, and other musculoskeletal issues. But he does not stop there! Dr. A also treats health concerns such as migraines, allergies, irritable bowel syndrome, diabetes, fertility and hormone issues, skin issues, energy, and weight concerns. His gentle chiropractic technique is complemented by the many holistic therapies he brings to his practice, including Acupuncture, Applied Kinesiology, Contact Reflex Analysis, Autonomic Response Technique, and Neuro Emotional Technique. His objective in using complementary therapies in conjunction with chiropractic is to eliminate the root cause of a body's dysfunction by resolving chemical and structural imbalances. His expertise in clinical nutrition led him to become a key lecturer for Standard Process, a pioneer in whole food dietary supplements, and he emphasizes the use of whole food nutrition for better health in his practice.
Dr. Andreano and his wife are the parents of two boys. He loves to cook, golf and spend time with his family. Dr. Andreano gives back to the community by raising money and gifts for the local area food pantry and also for underprivileged special needs children in the form of an annual coat drive at DeLacey Family Education Center.

Schedule An Appointment Today!
Dr. Andreano is ready to welcome you and your family to a healthy and empowering way of life. Click here to set an appointment with Andreano Chiropractic today and begin the best part of your journey on the road to wellness!